Legally Backed Up:
The Art of Effective & Compliant Data
Backup for Insurance Companies
Navigate data backup compliance laws and safeguard your sensitive information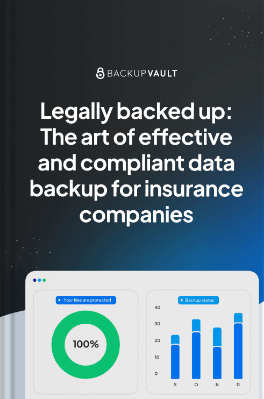 In our data compliance guide for insurance companies, you'll gain:
Valuable insights into the value of effective data backup strategies for insurance enterprises.
A deeper understanding of the latest compliance laws and regulations.
Expert advice on protecting sensitive data (while also ensuring your data remains accessible!)
The knowledge you need to build an effective data backup strategy that cultivates trust and nurtures long-term client relationships.