The Importance Of Data Backup In Healthcare: Protecting Patient Records And Ensuring Continuity
July 17, 2023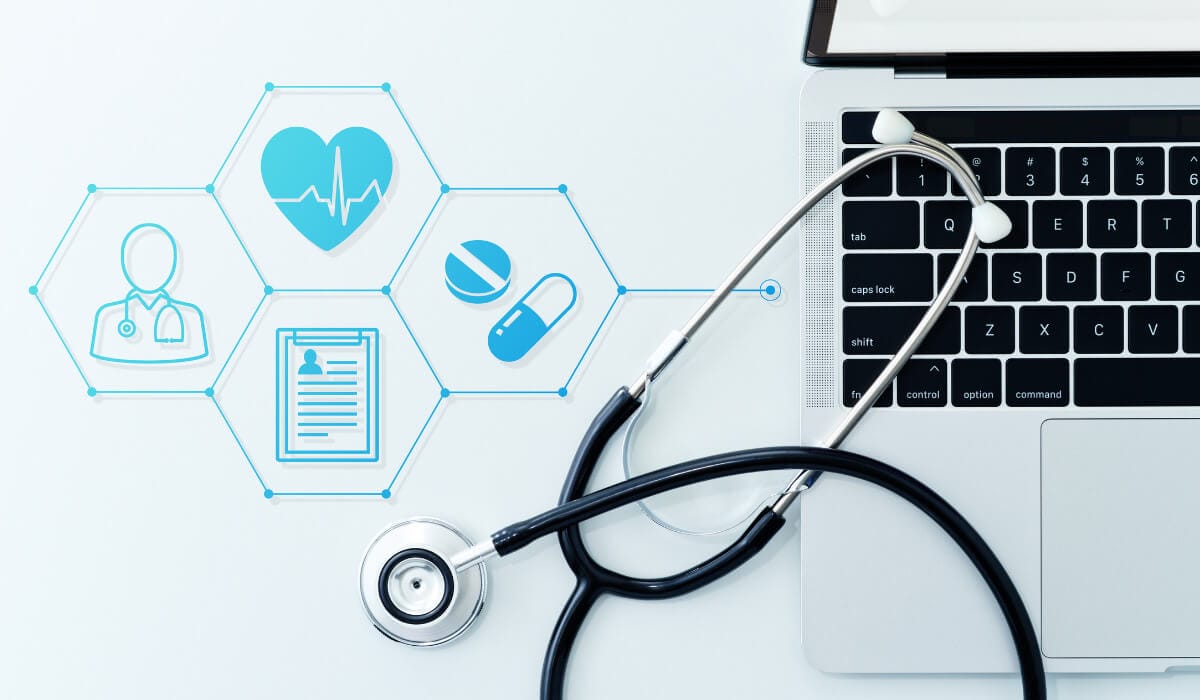 Did you know that approximately 30% of the world's data volume is generated by the healthcare industry?
Within your healthcare organisation, digital systems store vital data such as patient records, medical images, research findings, and operational information.
However, this data is at risk of loss or damage, which can significantly impact patient care and operational efficiency. That's where data backup comes into play.
By implementing a strong backup solution, your organisation can protect valuable data from unforeseen events or technical issues, ensuring its constant availability, accuracy, and recoverability.
In this blog, we'll delve into the significance of data backup in the healthcare industry and why it's so important to continuously back up your data.
1. Protecting patient data
Data backup ensures that patient records are secure and readily available, even in the face of unforeseen events like system failures, natural disasters, or cyber-attacks.
By regularly backing up patient records, your organisation can prevent the loss or corruption of critical data, preserving the integrity of patient information.
2. Regulatory requirements
Protecting patient data is essential for meeting certain regulatory requirements. In the UK, NHS and healthcare regulations are governed by the Care Quality Commission (CQC).
These regulations include those laid out in the General Data Protection Regulation (GDPR). Under GDPR, healthcare organisations are obligated to implement appropriate technical and organisational measures to ensure the security of personal patient data.
The National Data Guardian Act also has a number of data rules in place for healthcare organisations, including providing regular data security training for staff, developing a comprehensive plan to address data security threats, and restricting access to personal information only to individuals who require it for their job.
Additionally, The NHS Digital publishes codes of practice for areas such as records management and handling confidential information. These codes provide guidance on proper practices and safeguarding patient data.
By implementing reliable backup systems, you can comply with the above regulations, protect sensitive information, and demonstrate your commitment to data protection.
3. Operational continuity
Regularly backing up data is crucial for your healthcare organisation to maintain uninterrupted operations as highlighted by the NHS cyberattack in 2017.
This unprecedented incident caused chaos within the NHS, disrupting patient care and causing chaos within the healthcare system.
In case of data loss, system failure, or unexpected incidents, data backup allows for quick recovery of essential information.
This will enable you to continue operating as usual and easily access important patient records, medical images, and operational data.
4. Patient trust
Having a reliable data backup is crucial for safeguarding patient care and maintaining patients' trust and confidence in your organisation's ability to deliver uninterrupted services.
When patients know that their healthcare data is backed up and protected, they gain assurance that their information will be available when needed.
They can rely on the fact that their medical history, test results, and other critical information will be accessible, even in unforeseen circumstances.
Along with promoting patient trust, data backups are necessary for avoiding potential PR or reputational nightmares that can arise from data loss or breaches.
By implementing a data backup solution, your healthcare organisation can safeguard sensitive patient information, recover quickly from data loss, and demonstrate your commitment to data security and privacy.
You can focus on delivering high-quality care while having the peace of mind that critical patient records are protected and accessible when needed.
How BackupVault will help protect your data
Protect your healthcare organisation's data security with BackupVault – your trusted backup solution.
With automatic cloud backup and strong protection against ransomware, insider attacks, and hackers, BackupVault ensures the safety and integrity of your critical data.
We're proud to offer support for platforms including Microsoft 365, Google Workspace, Azure, Dynamics, AWS, servers, desktops, NAS devices and more.
Don't leave your patient records and sensitive information vulnerable to threats. Choose BackupVault for reliable data backup software.