Microsoft 365 doesn't automatically backup or restore your valuable data,
but we can
While Microsoft 365 (formerally Office 365) keeps your data accessible to you by providing a high-functioning platform, but they aren't obligated to protect your critical data in the long run.
In fact, Microsoft themselves recommend that you should backup your data using a third-party tool. The Shared Responsibility Model you agreed to when you first started using 365 stipulates that you are responsible for your data, not Microsoft.
Why do you need to backup
your Microsoft 365 data?
What we can protect within 365
Complete protection for you Microsoft 365 data.
Exchange
Online
Protect your Outlook mailboxes, archives, folders, chats, calendars, contacts, messages, permissions and even accidentally deleted items.
Microsoft
Teams
Back up your Messages, Shared Files, Web Pages, OneNote, Group mailbox messages, and Group mailbox calendars.
OneDrive for
Business
We can back up the important folders on your PC & Mac, such as desktop files, documents, videos and pictures.
SharePoint
Online
Back up your SharePoint Online and SharePoint on‑premises data.
Microsoft 365
Groups
We back up and restore mailboxes and conversations, sites, metadata, notebooks, documents, permissions, and members.
Public Folders
We can back up all data in your Microsoft public folders.
Projects Online
All of your Microsoft Projects Online data can be backed up with BackupVault.
Power BI
Power BI backup ensures that all historical versions of Power BI documents are backed up and protected.
Microsoft Power
Automate
Keep your Microsoft Power Automate flows backed up and protected with BackupVault.
How does the Microsoft 365 UK cloud backup work?
Setup in under 5 minutes


With no hardware or software to install, you can quickly set up your Microsoft 365 backup with our web-based management console. All you need is your credentials to connect securely to your account.
Fast, granular recoveries
Backups are automatically performed multiple times per day sending only updated or new files. Our backup software connects to Microsoft 365 up to six times per day and sends any changes to our UK datacentre.
Cost effective & easy to use
Files from Onedrive, SharePoint, and Mailbox can be recovered in a few clicks. We even support Dynamics. Our intuitive software even allows you to search and recover individual emails from a mailbox directly back into Outlook.
Ransomware protection built in
Our automatic ransomware detection is baked into BackupVault. We check for suspicious files in Outlook mailboxes, archives, folders, chats, calendars, contacts and messages before they can get to your data.
Support for
your business
24 hours a day
BackupVault is committed to delivering exceptional customer support. Our dedicated team is available to assist you every step of the way, from initial setup to ongoing monitoring and troubleshooting. We proactively monitor your backups to ensure their success and provide timely assistance should any issues arise.
There are no live queues for our 24hr support services.
It's simple to talk to us via phone, email or livechat.
Microsoft 365 (Office 365) backup with flexible restore
Introducing the most inclusive Microsoft/Office 365 backup solution, offering flexibility in data restoration. Our user-friendly system incorporates powerful ransomware detection, providing valuable time-saving for admins. Cloud Backup ensures full coverage of all Microsoft Cloud content you generate, not just files, securely stored with 256-bit encryption or your preferred storage (BYOS). What sets us apart is our wide range of restoration options, designed to cater to your specific needs effortlessly.
Key Features:
With our Office 365 backup solution, rest assured that your data remains safeguarded, easily restorable, and constantly accessible. Embrace peace of mind in the ever-changing digital landscape with our robust security and adaptable restoration capabilities.
Ensuring GDPR, CCPA, Governance, and Compliance: Explore BackupVault's Comprehensive Backup Solutions
Data protection regulations such as GDPR, CCPA, and governance requirements are of utmost importance in today's digital landscape. At BackupVault, we understand the significance of safeguarding your organisation's sensitive information while meeting these stringent compliance standards. Our comprehensive backup service prioritises your regulatory needs, ensuring secure and accessible data, along with the flexibility to manage data sovereignty effectively.
Key Features:
At BackupVault, we are committed to providing you with the tools and support needed to ensure GDPR, CCPA, governance, and compliance, making data protection a seamless and worry-free aspect of your business operations. Partner with us today and experience peace of mind knowing your data is in safe hands.
Outlook
Excel
Teams
Word
One Note
PowerPoint
Microsoft 365 Data Recovery & Restore
Quickly restore individual files, folders, or entire mailboxes with just a few clicks, minimising downtime and ensuring business operations remain uninterrupted.
UK datacentres
Simple search
256bit encryption
Recover in seconds
ISO Certified
Maintain compliance
Up to 4x per day backups
Comprehensive reporting and audit trails
Unlimited retention
Learn More About Microsoft 365 Backup
January 26, 2023
Microsoft 365 Backup and the Shared Responsibility Model
The Shared Responsibility Model (SRM) is a model used by Software-as-a-Service (SaaS) and cloud applications such as Microsoft 365 to outline the...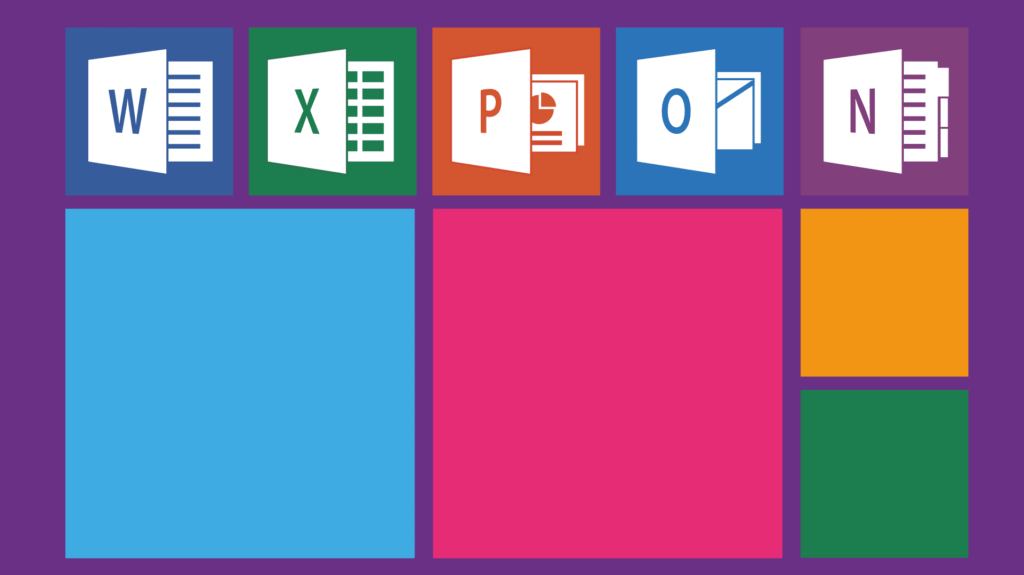 October 16, 2021
How to Back Up Office 365 Mailbox – Simply!
"How does Office 365 back up my data?" is one of the most frequent Google search terms (type it in and see)....
Hear From Our Clients
"Our data is critical, and with BackupVault I have peace of mind knowing that in the event of a catastrophe my data is safe, secure and easily retrievable. Back-ups are stored online on UK based Servers and both the backup and restore procedures and fast and easy to use. The level of help and services is also second to none. Whenever I have had any queries, the response has been very fast, helpful and productive."
"BackupVault have been excellent at meeting our needs of providing a backup service that complies with our Law Society Professional Rules. Many of the service providers will not tell you where the data is held and for our line of business, it has to be kept in the UK. They were very efficient at installing the backup and did regular checks on the system to ensure that backups continued successfully."
"The difficulty with any backup system is that you only know if it works when you REALLY need it to work. We had only been using BackupVault a few months when, due to a hard disk failure on our live network, we needed to access a backup of a small file. The BackupVault system worked perfectly for us, and we recovered the file with no stress in just a few minutes."
"Being secure in the knowledge that all our data is backed up daily off site is a huge comfort to us and as has been recently shown works superbly when our system crashed in the office and you were able to restore all our information remotely and we were back up and running in no time at all. Your swift and efficient response time enabled us to continue working without any loss of service to our clients – who could ask for more."
"As Accountants secure back up of sensitive client data is essential. BackupVault fulfils all our requirements with the highest levels of encryption. Their service is fantastic with fast efficient support. We have tried other companies before but BackupVault is the best both for service and value for money. A great UK based company."
Common Microsoft 365 Backup Questions
Got questions for us about Microsoft 365 backup? We've got the most common answers for you here.
Yes, it is a very common misconception that Microsoft backs up Microsoft 365. Microsoft ensures that their infrastructure and connectivity are functioning correctly, but the responsibility of your data remains with you. You still need to backup your data.
Yes, 2FA is actually mandatory on our backup systems.
Yes, the backup process is completely invisible to end users. The backup software does not interfere with users whilst a backup is running.
Our Microsoft 365 (formerly Office 365) backup pricing is based on the number of 365 users you have. We backup Shared Mailboxes free of charge.
Visit our pricing page for more information
Unfortunately not. These tools are designed for legal departments to keep a copy of a 365 account from a set date. It will not allow you to drill down and restore individual items from a set date.
Yes, you can set up a daily or weekly backup report to be sent directly to your inbox.
We use the Equinix LD5 datacentre in Slough to store all customer 365 backups.
Yes – it's super easy to restore your files granularly, including emails, tasks, and calendars. You can even search through backups to find exactly what you need.
In addition to mailbox data, we can also protect your Public Folders, SharePoint, and OneDrive files.
No. Microsoft only provides a very basic retention period for the data stored on their servers. They state in their Terms of Service that the user is responsible for backing up their Microsoft 365 SharePoint data via a third-party service, which is why it's essential that you outsource your Microsoft 365 backups to an external source.
No. While Microsoft provides a 14-30 day retention period for your data on their servers, their Terms of Service clearly states that it is the user's responsibility to backup their OneDrive, and other Microsoft 365, data using a third-party service like BackupVault.
Yes, we continue to hold backups of deleted mailboxes and can recover them as needed.
Not currently, but this is in development.
Yes, many other providers are only able to backup Microsoft 365 email, OneDrive and SharePoint, but we also support Teams.
Yes. We are one of the few providers that now support the backup and restore of Microsoft Dynamics 365.
Free Trial
When you run your entire business on Microsoft 365, why risk losing it all?
Try our backup software for free today with zero commitment.