About Us: Meet the Real People Behind Your Data Protection
We're a team of helpful professionals dedicated to keeping your organisation secure.
Our Story
We've always been one step ahead of the curve when it comes to business technology solutions. Our journey began in 2004 when computers were becoming commonplace in offices and the use of technology in business was growing exponentially. Originally starting out as a small MSP offering various IT support services to SMEs in the London area, our company grew alongside the demand for reliable backup solutions and broadband connectivity. To meet the needs of ambitious businesses, we searched for a reliable online backup solution and found Attix5 backup software (now Redstor), which we still use today.
Fast forward to 2016 and we sold our MSP business to concentrate purely on providing expert cloud backup and data protection solutions to businesses of all sizes. As the industry continued to advance, as did our services, with Microsoft 365 backup becoming available in 2017 when Microsoft launched Office 365. In 2023, we're continuing to expand our scope and serve the needs of our clients and business technology solutions worldwide. We offer business cloud backup through various providers and advise on the best fit for the customer. We also now offer Endpoint Detection & Response and Security Awareness Training to respond to modern cyber threats and advances.
Rob Stevenson
Founder
Meet Our Friendly & Experienced Team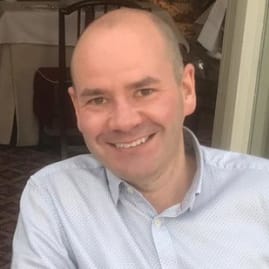 Rob Stevenson
Founder
Brian Evans
Sales Director
Rob Ellis
Technical Support
Adrian Batour
Technical Support
Ryan James
Marketing
Physical & Virtual Servers
Desktops/Laptops
Microsoft 365
Google Workspace
Salesforce
AWS
Azure
Microsoft Excel
Microsoft Word
Google Drive
Microsoft PowerPoint
Dynamics 365
Experienced, Connected & Committed
BackupVault's parent company Blueraq Networks was formed in 2004, with the vision of making reliable backup solutions more accessible to SMEs in the UK and globally. With over 20 years of experience, we are constantly expanding and upgrading our infrastructure to facilitate the needs of our customers. We service end users directly, but also have a growing network of partners, enabling us to provide the best data protection service and support globally.
Our Technology Partners
The BackupVault Cloud is backed by the industry's top data protection providers.
Get Your Free Trial
Talk to a member of our wonderful team to start your free trial of our data protection software today.