N-Able Backs Up & Restores Your Critical
Data In The Blink
of An Eye
It's never been easier to gain control over your Microsoft 365 data. N-Able's rock solid and stable solutions save you time and money with a smart data protection system that can be set up in a matter of minutes. In just a few clicks, you can restore and recover your 365 data thanks to a clean and simple management console.
Cloud-First Backup
With the rise in ransomware, make sure you're one step ahead of cyber criminals with cloud-first backups and data protection solutions.
Scalable Solutions
N-Able has been designed from the ground up to be as automated as possible, so it can grow with your business to continue meeting your needs.
Simple-To-Use
An easy-to-navigate interface allows you to backup and restore your critical data in just a few clicks.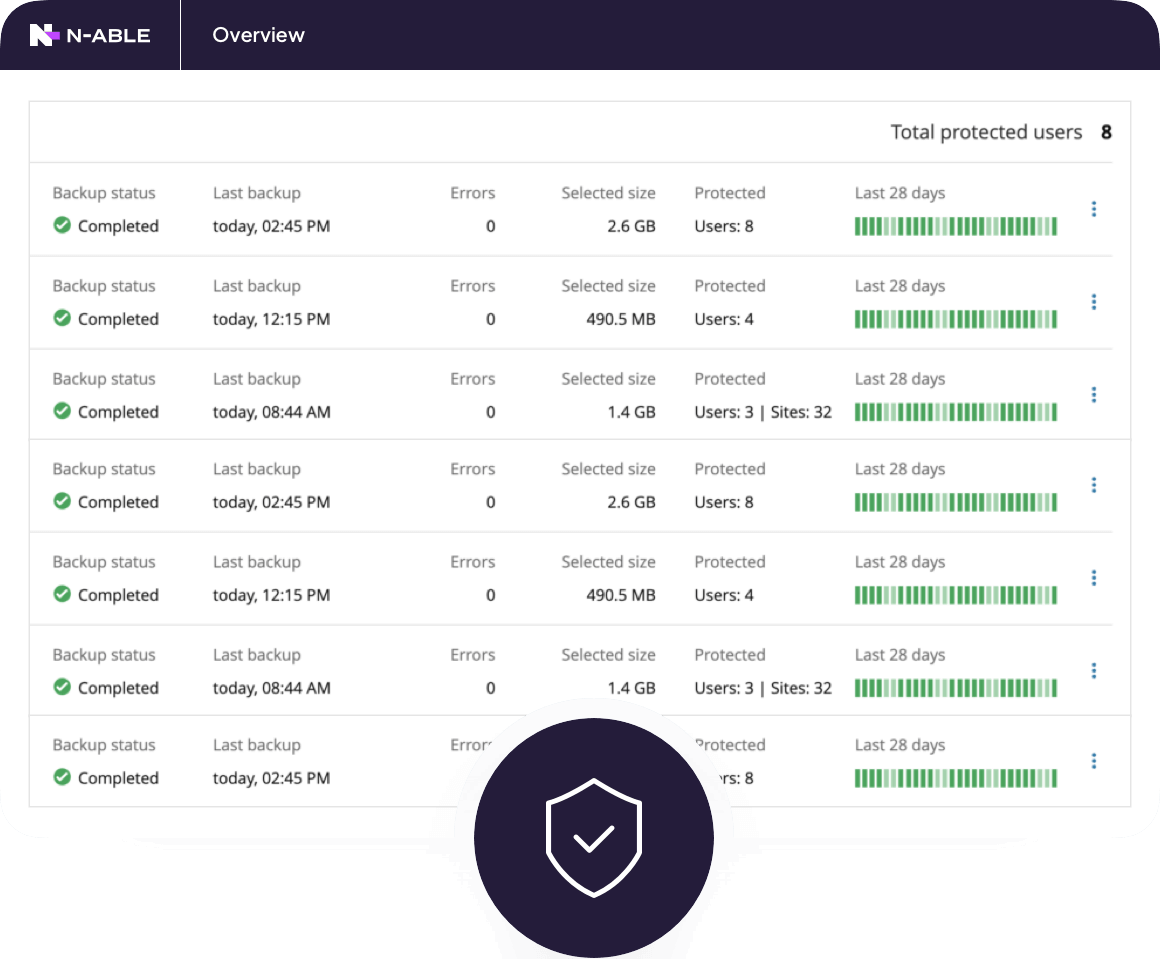 Compliance
The N-Able 365 backup is GDPR and SOC2 compliant as standard and use UK or EU datacentres.
Fueled by N-Able
Take a test drive of N-Able on a 14 day free trial
with BackupVault