The Relevance of HIPAA Requirements for UK Dental Companies
August 14, 2023
Written By: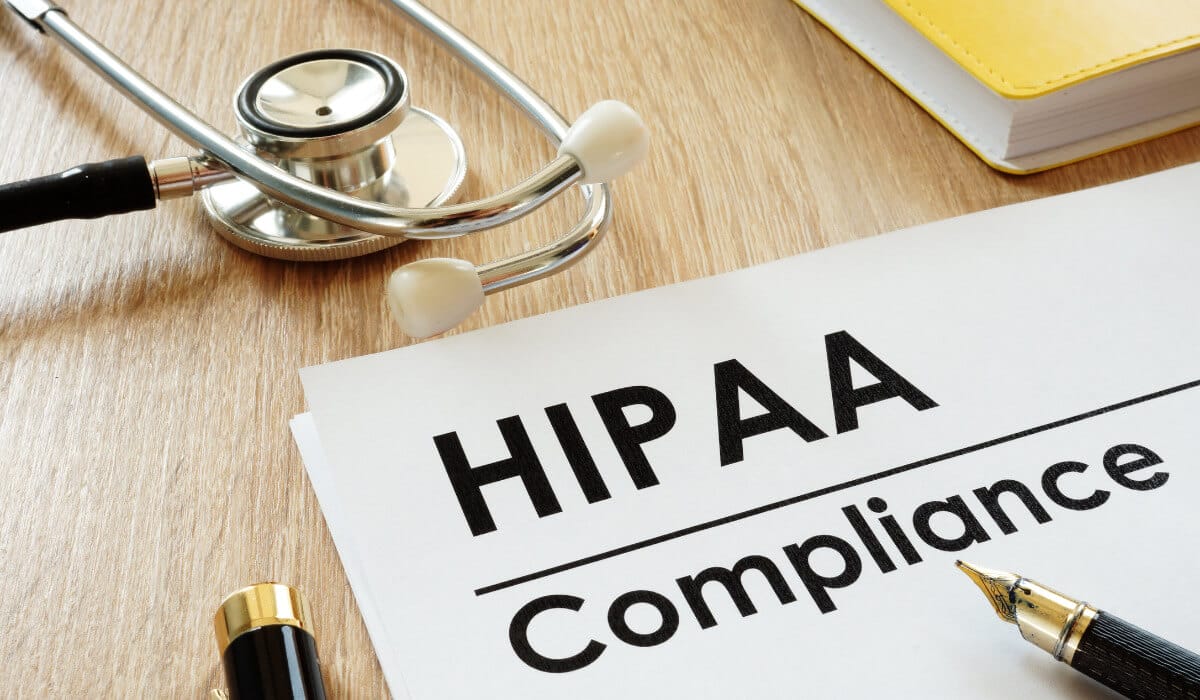 As a dental company, you handle sensitive patient data daily, making data security and regulatory compliance a top priority. However, with data protection moving at such a fast pace, knowing where to start can be overwhelming.
With this in mind, we're taking a look at the Health Insurance Portability and Accountability Act (HIPAA), a set of regulations that all US dental practices must follow to protect patients' health information (PHI) and ensure their privacy and security.
But wait.. As a UK dental company — are HIPAA regulations really relevant to you? Our team of experts is here to help you find out!
Ready to dive in?
Why does HIPAA compliance matter for UK dental companies?
In the US, HIPAA regulations are at the forefront of protecting patient privacy and the security of sensitive healthcare information. Similar to the Data Protection Act in the UK, non-compliance with HIPAA for US dentists can result in severe legal consequences and financial penalties.
While the UK equivalent of HIPAA is what UK dentists should be focusing on, it's still good for UK dentists to be familiar with HIPAA and its principles. This is because as a general set of regulations, HIPAA can be useful for adding an additional layer of protection for UK dental companies and also ensuring the transfer of data (e.g. patient records) to US authorities or healthcare providers runs more smoothly.
As a UK dentist, complying with the Data Protection Act while also being aware of HIPAA guidelines can help ensure your practice maintains data integrity across operations and enhances patient trust more easily.
HIPAA's three primary regulations for dental practices
As part of the Data Protection Act 2018 in the UK, lawfulness, fairness, and transparency are the main guiding principles of the regulation. For dental practices, these rules centre around the correct and controlled use of personal information — relating to patients, staff, and stakeholder relations.
Similarly, HIPAA regulations are also guided by three core principles or 'rules'.
They are:
1. The Privacy Rule
HIPAA's Privacy Rule aims to guide organisations on the correct use of Patient Health Information (PHI), giving patients specific rights over their health information. To adhere to the Privacy Rule, it's important to ensure that PHI is accessed and shared only for appropriate purposes.
This includes:
Obtaining written consent from patients when necessary
Ensuring PHI is only accessed and shared when appropriate
Implementing privacy policies and procedures that align with the guidelines set out by the Privacy Rule in full
2. The Security Rule
The Security Rule focuses on protecting electronic PHI ('ePHI') through administrative, physical, and technical security measures. To ensure your patient data is effectively safeguarded, it's recommended to strengthen your dental practice's security by:
Using access controls (to regulate who can access specific data)
Adding encryption for sensitive information
Implementing data backups
3. The Breach Notification Rule
The Breach Notification Rule outlines what to do in case of a data breach involving PHI. As part of this step, it's good to:
Conduct regular risk assessments
Notify affected individuals as soon as a breach takes place
Contact the Department of Health and Human Services (HHS)
Potentially release a public statement to notify those more widely affected
Securely backing up patient data for HIPAA compliance
For compliance with both US and UK data security regulations, backing up your data is one of the best ways to maintain the integrity and security of patient data. With the right backup strategy, you can not only keep your data secure, you can also mitigate the risks associated with hacking or phishing attacks.
As a baseline for your data backup strategy, we recommend:
1. Using offsite storage
When it comes to data storage, storing backup data in the same premises as the original patient data can be risky. This is why it's a good idea to opt for offsite storage, such as secure cloud backup services, to reduce the risk of data loss due to physical damage or theft.
In short, utilising offsite storage ensures that critical patient data remains accessible and retrievable — even during unforeseen disasters.
2. Researching HIPAA-compliant cloud backup
Partnering with a reputable cloud backup provider that also understands the value of HIPAA regulations can be beneficial for dental practices. HIPAA-compliant cloud backup services offer:
Secure encryption
Data access controls
Practice-specific safeguards (to protect against unauthorised access and breaches)
3. Leveraging automated backups
Human error and ineffective manual backup processes are one of the main causes of data loss. This is why based on the guiding principles of HIPAA, it's good to implement automated backup solutions to ensure that patient data is continuously and consistently backed up without the need for manual intervention.
Stay Compliant With UK Cloud Backup Solutions
Compliance with HIPAA requirements is not a choice but a legal and ethical obligation in the US. However, for dental companies in the UK, HIPAA regulations can be a great starting point for adding an additional layer of security to your data protection strategy.
To ensure you comply with both the Data Protection Act in the UK, and establish additional trust with patients by following HIPAA principles, get in touch with BackupVault — the leading provider of UK Cloud backup storage. We can easily backup a lot of dental software including Kodak R4 and Software of Excellence (SOE) to ensure your data is always safe.
To learn more about BackupVault and our solutions, start your FREE 14-day trial or get in touch today.